Way Too Late (Stay Home Club) Vinyl Sticker (3")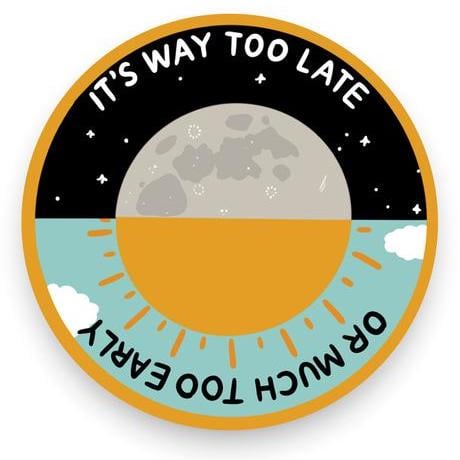 Created as an official collaboration with Stay Home Club.
3" wide sticker
Made of durable, waterproof, weatherproof vinyl
Appropriate for outdoor use and dishwasher safe
Designed by Olivia Mew
Stay Home Club is a range of lifestyle products for people with no life. We are a club that never meets, but a club nonetheless.