Losing Horse (Stay Home Club) Patch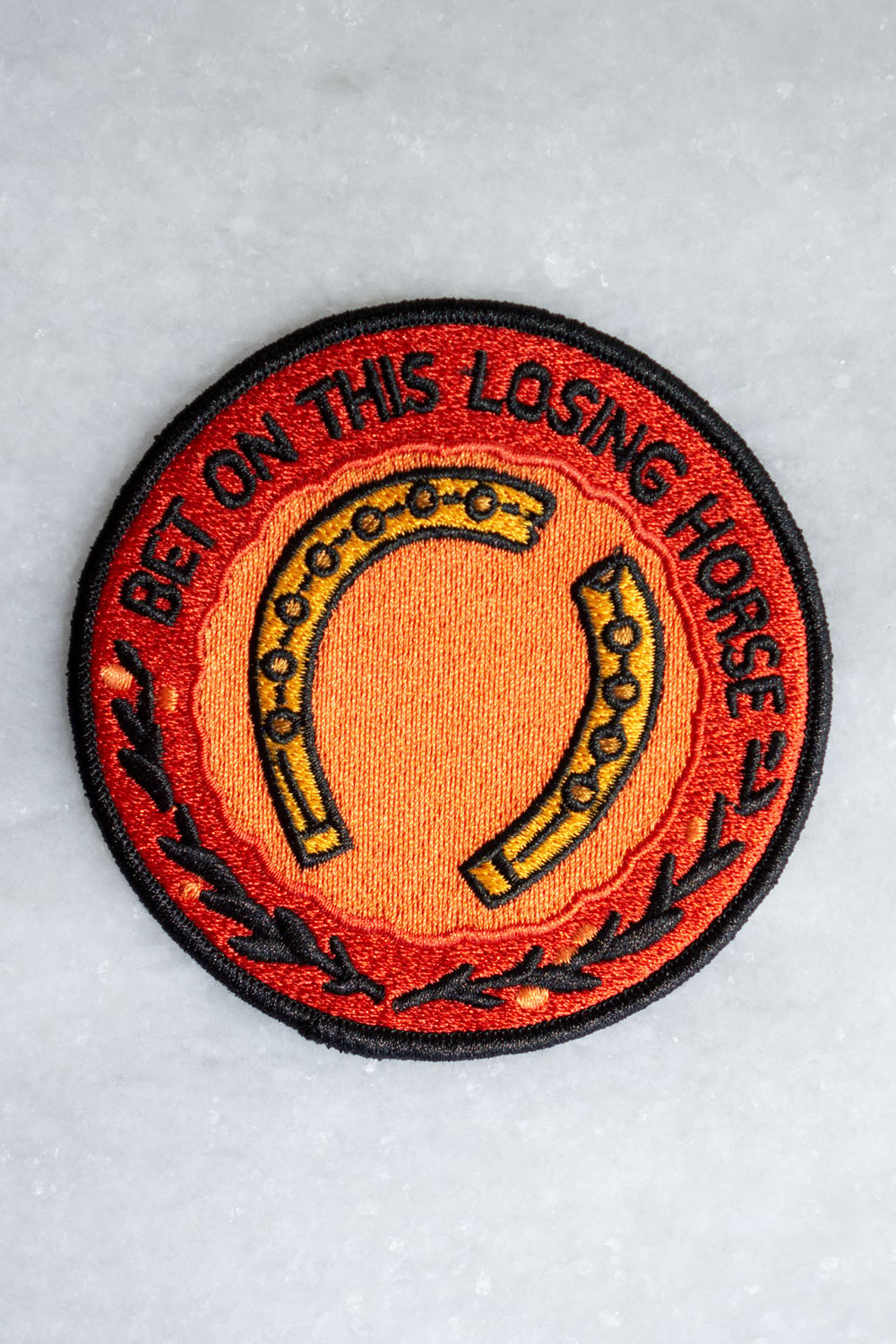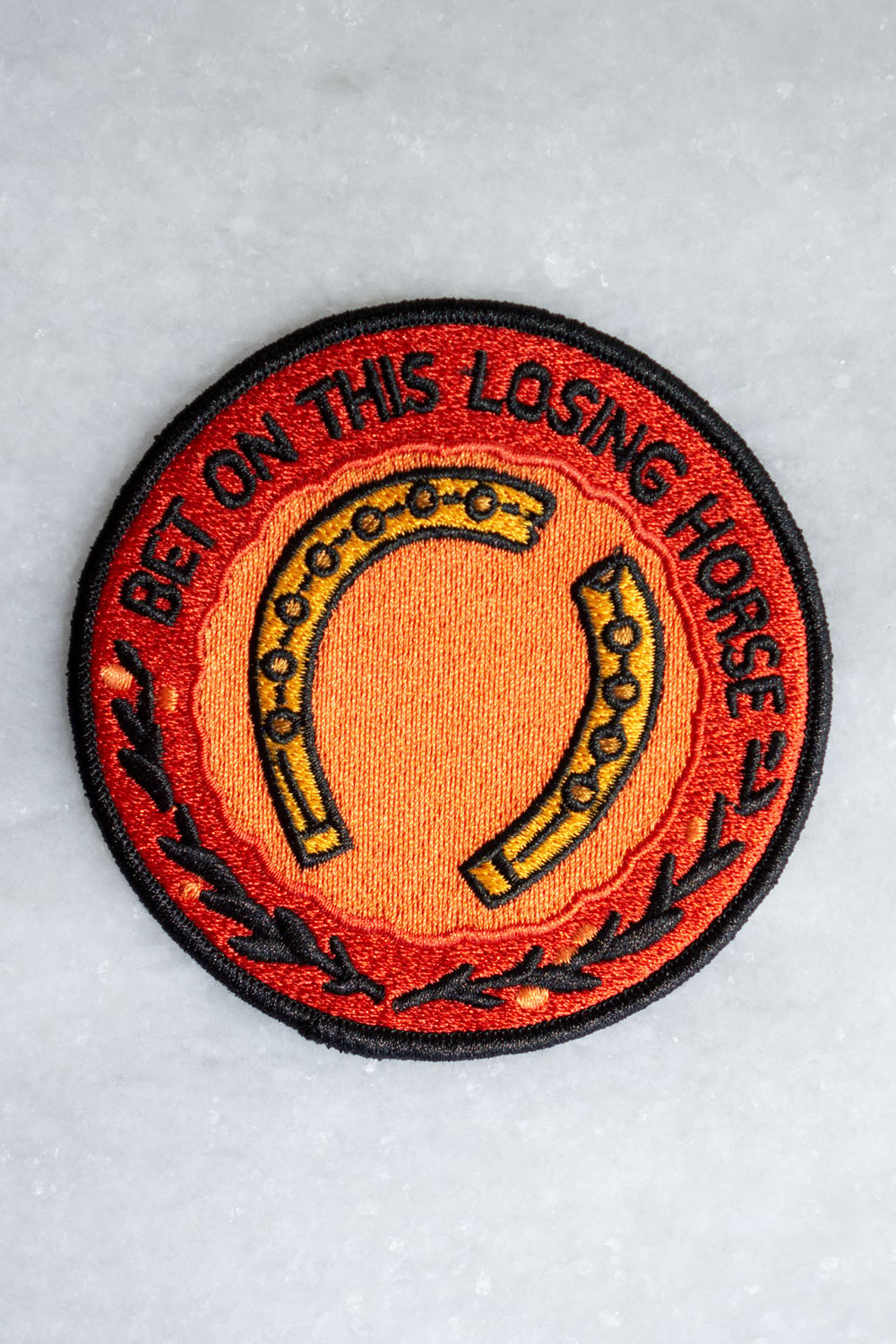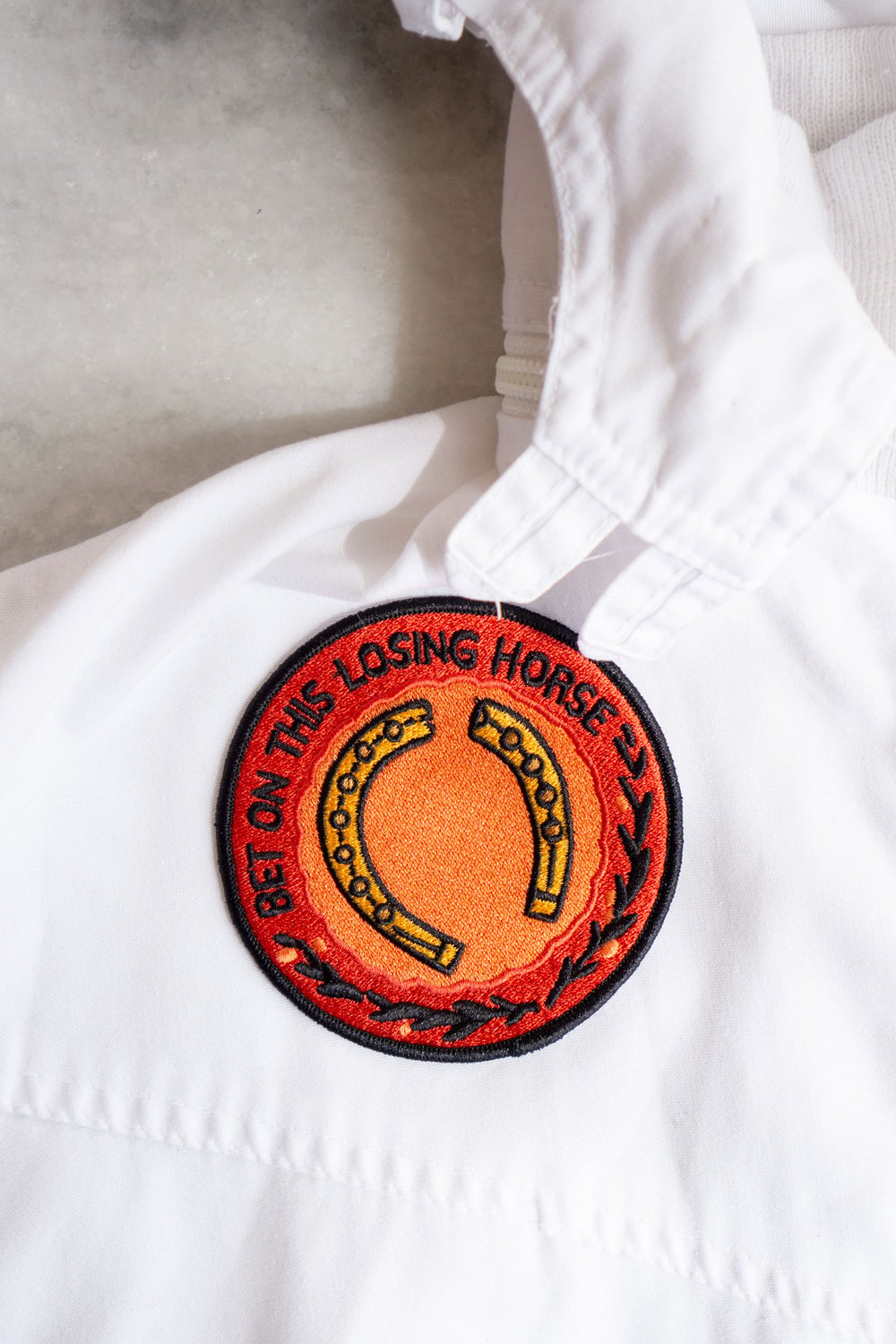 3.5" embroidered patch.
Iron-on backing.
Based on "Wanting and Willing" (from The Avalanche).
Created as an official collaboration with Stay Home Club.
Stay Home Club is a range of lifestyle products for people with no life. We are a club that never meets, but a club nonetheless.